Welcome to



Summer




Hello all, Fuzzy here with more tales around AW. We have some great features for you. Be sure to check out the Build Tips page for a major feature on Kirmden's builds. The Builds of the Month page features gardens, be sure to visit. And the Garden page has some wonderful plants and textures for your use. And while Joe's away, Cablecar Gal has got some great summer recipes for you. And don't forget to visit the Fuzzy Tales page for some new adventures. And on this page: 4th of July Party spots Fun Stuff Aunt Trudy Golden Bear Treasure Hunt.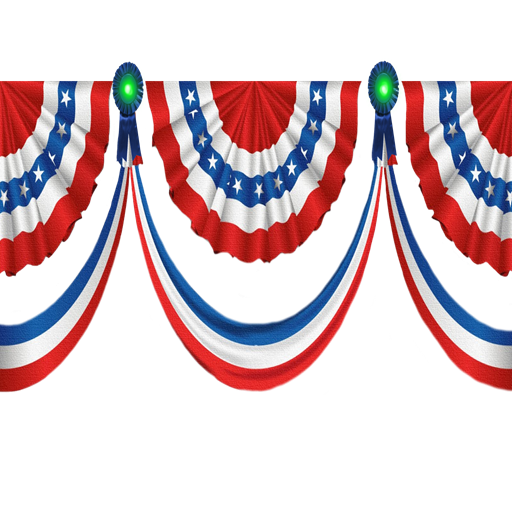 4th of July Party Locations
OK, it is nearly the 4th of July, so time to have a little fun. Need a place to have a party? Here we have a list of a few of the places you might want to check out; you have a whole weekend to play. So explore them all. We wish everyone a great holiday, be safe and enjoy.
Location: Nurses 15.61N 24.98E -0.02a 182
Here you will find a party area and a fabulous fire works display created by MaxPoly.
Steam City.
Next we have a fireworks display created by OzySEO.
Location: Yellow cords 1801.18S 1706.81E 0.05a 180
While there be sure check out the area. Visit some of the other wonders created by this talented builder.
And if you are looking for a place to party, check out the
C.L.S. Zeppelin Company Hangar LZ13.
Location: Yellow cords 1836.02S 1710.50E 0.05a 92.
Next, last but not least, we have a little place called Burrfoot Cove.
Location: Yellow cords 207.84S 1700.69E 0.18a 178.
Here you can find a nice peaceful day on the lake with a picnic area. There are lots of interesting movers to ride. And you can take the boat over to the Mist caves to find the Honey Dew River House Pub at 198.11S 1731.56E 0.36a 217.
These places are set up for a good time any time.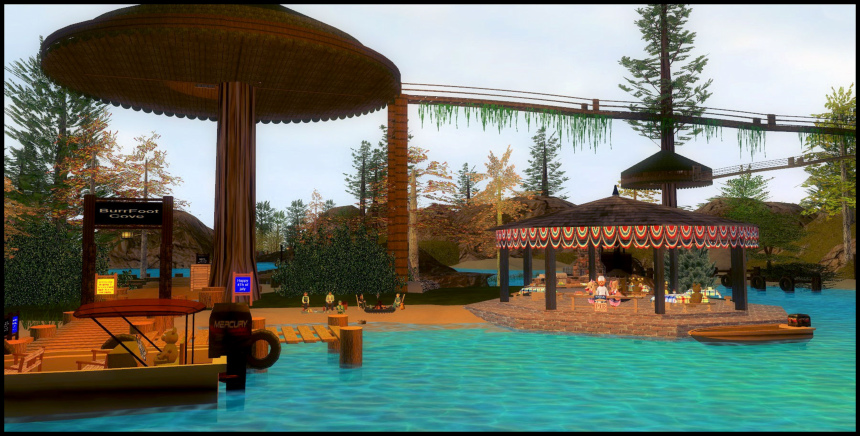 So if you want a bit of fun check out all these locations and have a great party weekend.
| | | |
| --- | --- | --- |
| | Fun Stuff | |
Lex O'Phile says:
"Lexophile" is a word used to describe those that have a love for words, such as: "You can tune a piano, but you can't tuna fish". A competition to see who can come up with the best lexphoillies is held every year. Here are some of the entries.
When fish are in schools, they sometimes take debate.
A thief who stole a calendar got twelve months.
When the smog lifts in Los Angeles U.C.L.A.
The batteries were given out free of charge.
A dentist and a manicurist married. They fought tooth and nail.
A will is a dead giveaway.
With her marriage, she got a new name and a dress.
A boiled egg is hard to beat.
When you've seen one shopping Center you've seen a mall.
Police were called to a day care Center where a three-year-old was resisting a rest.
Did you hear about the fellow whose whole left side was cut off? He's all right now.
A bicycle can't stand alone; it is two tired.
When a clock is hungry it goes back four seconds.
The guy who fell onto an upholstery machine is now fully recovered.
He had a photographic memory which was never developed.
When she saw her first strands of grey hair she thought she'd dye.
Acupuncture is a jab well done. That's the point of it.
Those who get too big for their pants will be exposed in the end.


Sir Lex O'Phile
Aunt Trudy
Greetings sweeties:

Our office manager, Ms Lucy Larksong, has resigned. She's left the Gazette to marry a certain very rich personage: Mr Huntly Haverstock III. I never; who knows what anarchy will prevail in the YG offices now? Rumour has it that Theo Fuzzybottom may be up for a promotion, jumping well over more senior colleagues... But do check out his page for the wedding pictures; rather spectacular I must say, even though I wasn't invited.

My close and dear friend, Ferdy, invited me to Steam City's new Botanicus Jardin recently and I was astonished at what Mr Crabtree and Ferdy have accomplished there. It's truly a visually enchanting place. Visit the Garden page for more information.

While you're in Steam City, be sure to visit Kirmden's build and watch the strolling bear. Visit the Build Tips page for further info.

And I'm delighted to inform you that my little pal Randy has successfully completed his first year at college, and he will be an intern at the Yellow Gazette over the summer. How thrilling to have him back.

There are lots of activities in the ActiveWorlds Universe. Here's some we have managed to glean.

CY Awards are back.For full details visit the CY Awards website.
Every Tuesday: SWCity Interactive
Wednesday poetry nights: 10:15pm VRT -- AWReunion
Every Friday TGIF party, 10pm VRT. AWReunion
Explorers Club. Meet at AWReunion (generally done every couple of weeks.)
AW 19th Birthday party, WinterWorld

Aunt Trudy provides news and, well, gossip from Yellow citizens. If you have something you want in the Gazette, just contact yellowgazette@cox.net
Enter the Golden Bear Treasure Hunt



Hunt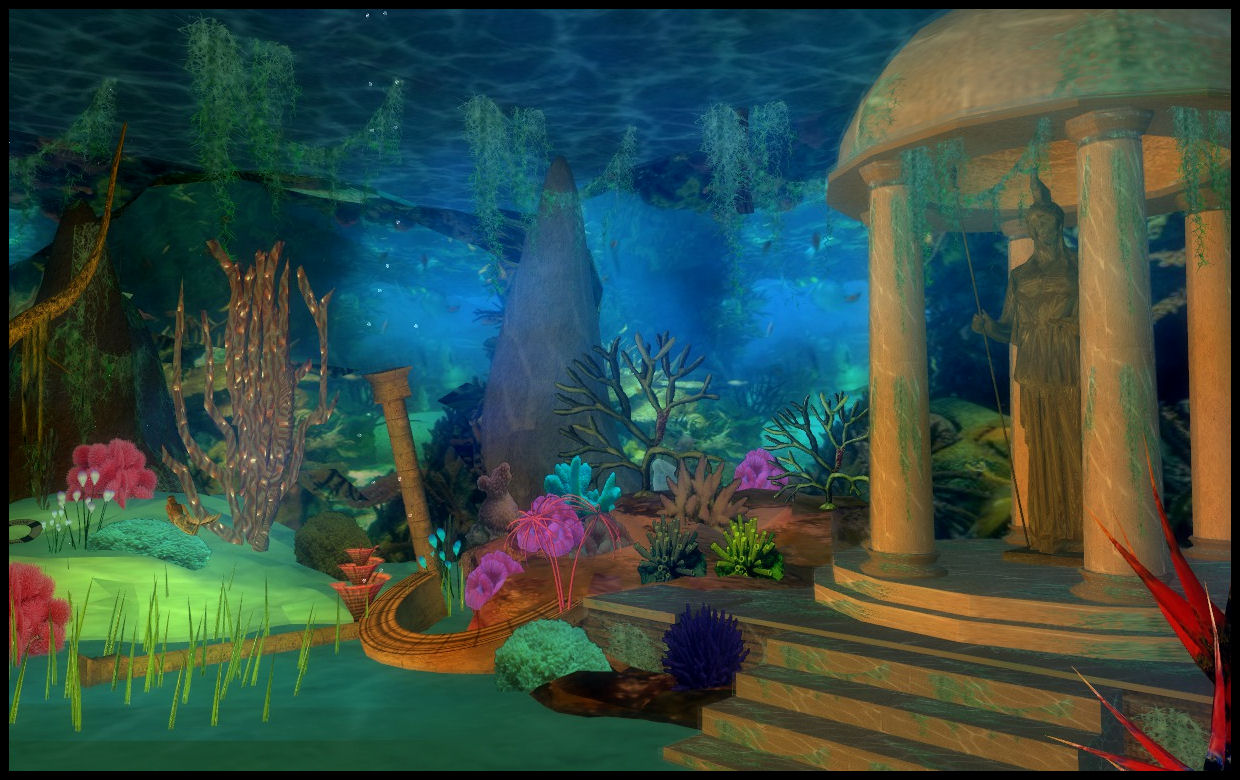 A hint: Magick stones stand above, and it will cost you five bananas to go below....
Each issue we will show you a picture of a Mystery build location.

You have until the next issue to find the location. (And as the time frame can vary between releases, you plenty time to search.) Send in the cords and the name of the builder of the site by email to the yellowgazette@cox.net or simply telegram the info to Ozman and or Apooka. Also any questions you may have. Each right response will get a golden bear point. At the end of 6 issues the person and or persons who find the most mystery sites will win a Golden Bear Award and a surprise gift.

This is just something we hope will be a bit of fun. Happy hunting everyone.
Credits

Graphics by Apooka, except where otherwise noted
Web Design by Ozman with input from Apooka
Head Writer Apooka
Building Tips & Newbies Ozman
Snippets and gossip Ms Trudy Tangleclaw
Reporting staff Theo. Fuzzybottom
Gofurr Randy Standish
Gardening and landscaping reporter Ms Nellie Poogawoo
Food reporter Joe the Caterer
Office Manager Ms Lucy Larksong
Groundskeeper Mr Crabtree
Financial: Fleesum & Runn
Legal: Dewey, Cheatem & Howe
Staff Health Advisor: Ezmerelda Snowclaw
From the Academy: Prof. Thaddeus Daysong

Contacts

Want to contact us? Email the Yellow Gazette at yellowgazette@cox.net, or telegram Apooka or Ozman.

If you do send material to the Yellow Gazette, please be sure to include the name you use for your AV in ActiveWorlds.

Please note that any advertisement pop-up windows that may appear are not endorsed by the Yellow Gazette in any form. These may appear depending on which browser you are using.